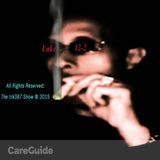 Terrence K
387 IN ThEiR Face Productions SEEKS Videographer, Director, Producer
Brooklyn, New York
Last seen over a week ago
Want to be hired by Terrence?
Videographer Job in Brooklyn, New York
Craigslist just flagged this ad (dicks) I HATE craigslist... They have NO idea what is coming for them when I get my show! None. But, an ANGEL named Kathy was able to catch the ad before it was brought down and directed me here. Kathy if this site brings me what I need I will NOT forget you baby!

First: I am going to give specific instructions in this ad. Anyone who does not follow those instructions to the letter I will not respond to. So respectfully, please follow them.

We are in talks with investors (right now) could have the money to launch this as of tomorrow.

If you are looking for a job? Freelance? Part time? This is not for you! This is a marriage and I don't believe in divorce! lol. To the person that will partner with me on this project this is the beginning. We are going to create a production company that will become an Atlantis of Entertainment. We are going to do it all baby! Oh and you will be a millionaire period! Never again will you be a slave to anyone not even me! You will be your own boss! and you will make a RIDICULOUS amount of money! Oh to all the skeptics out there? The person I decide on? Will be given CASH that second! as an advance on their salary, and we are not talking a few hundred dollars.  So go F*CK yourselves to those that say I am a dreamer, a loser, whatever, because ONE day whoever you are? You will yourself to get my autograph! and this persons pay checks? I will make sure are displayed for the world to see!

ATTENTION: This ad is not for everyone. In fact, most will hate it! Great! That's how I know it's working! I am also not just looking for anyone. I am looking for my number I just like in Star Trek (The Next Generation) someone that will be loyal, dependable, (kick my a**) have my back as I will have theirs. Be in my corner 24-7. Someone that will walk through with me, and not just sit on other side waiting in the hopes I make it through. Riker would never sell out Picard and vice versa! I would love to find someone that has had it with the entertainment industry and wants to shove it so far up their a**! Because my brother, sister, that is exactly what we are going to do! We are going to take our hand, reach up their a**, protrude up in their esophagus, our fingers will tear through their eyes, as we rip their heads off and use them as bowling balls! I tried to share, play nice, they just all ignored me! Now? I will take it all baby! In the words of Steve Jobs " we are not going to do it better, just differently " The shows motto will be " Creativity, Vision, and Originality " The show will not do anything that anyone has ever done before. I pride myself on the fact that I do not have to. I do not have to seal other people's creativity, God has blessed me with an abundance of creativity, I am oozing with it. That is not a vain statement it is a fact.

I am looking for someone that knows everything there is to know about putting together a sketch comedy show from the ground up. I am the architect, you are the builder. Think (key and peele) (Dave Chappelle) (In Living Color) (Mad TV) Even though the show will start out small, we will succeed these shows! Yes, even the master himself (Dave Chappelle) This person and myself will be partners, and together we will take on the world! (No, not take it over) lol You will need to be a SAVANT in knowing about lighting, sound, video, special effects, animation, props, locations, everything. I know nothing about this stuff, absolutely nothing. Any skit you have ever seen before we are going to take sketch to such levels that Aliens will watch the trk387 Show!

The design: I want to rent out a studio, and work off of a (virtual reality studio) greenscreen, virtual audience, I want to create the illusion that the show is live in front of a live audience (to start) in six months we will be! The show will run live technically via the internet. It will take calls, etc. There will be full interaction between the show and the public. Dude I have created such a blue print I can't even explain it.  It is so involved, so detailed, so technical. Like I said, this thing when it's up and running is going to hand the entertainment world its resignation! The show will revolve around commentary, controversy and comedy. We will be discussing every single topic under the sun. The show will revolve around advocacies of the things we suffer as " we the people " We are going to use comedy to reach the world! If Dave Chappelle while doing his shows (advocated) against so many injustices the next day they would be done. Normal advocates can reach what 100K? This show will reach billions! The shows format is off the hook! Like I said, we are going to do it all! and the world will scratch their arm with debit card in hand for the next show! The show is going to become the (controversy, commentary, comedic E of the world baby! (Hey I have to believe in it right?)

Tell me about yourself. Talk to me anyway you want! Curse, whatever! Just be honest! Also tell me what loyalty, morals, and friendship means to you? This position is open to any sex. I will take a damn monkey if they can do it lol Prefer a woman as I listen to women better but lol. Tell me why I should choose you! Tell me what you will bring to the Federation! YES I am a Trekki!

Who is trk387? Yo what's up baby I am trk387 (google it I am everywhere and nowhere) but look into me on at your own volition. Don't come back yelling at me because you didn't like what you saw. I am a real NI99A just like you! A stones throw away in Brooklyn NY! Where so many others such as my self spawned from! I had a career, COO, I lost everything to the great recession. Check out this website to know who I am. http://....com

This ad is NOT for conservatives that their a** is so tight you couldn't get a greased up toothpick up there lol, libertarian, republicans, right wing lunatics, it is for a REBEL that has THEIR own mind and is not guided but leads. Someone that is FUN and isn't offended by cursing, sex, lewd behavior, RAW material! If you are a feminist (femen)" women or men that use the system to keep men away from their children" this is not for you at all.

Here is a sample of my work. The studio you will see I created it, (by vision and creativity) skill had nothing to do with it lol. as I said it's SLOP but if you can see the vision, the creativity, and yes amateur as it may be talent, I want to talk with you! If you can't see it? Then thank you for your time in reading this. WARNING: Vulgarity, light nudity, is definitely in this piece. https://....com

I am in NY so once I decide on some people, we can meet and go over it together. Please no smokers, no drug addicts, no alcoholics, etc. I am none of these and you can't be either. Sorry nothing personal. Anything you see me do that relates to is a prop.

One other thing DON'T DARE judge me by that SLOP I have been FORCED to do on youtube (channel trk387) love to see Dave Chappelle do his sketches WITHOUT anything. You think Chappelle puts his stuff together? Lol You think Jon Stewart does his own tech work?

ONE day simultaneously on every street in the country out of every orifice they have, when they cough, fart, clear their throats, EVERY single person who said YOU SUCK crow feathers will PROJECT from them! for life! trk387
---
Similar Profiles Nearby
Near Brooklyn, New York


Salah D
Light Tree Marketing provides Real Estate Agents & Teams with an Unmatched Tailored Level of Control over their brand.

Camilla M
Videographer/Video Editor with Knowledge of Motion Graphics

Charles B
I Need A Favor But Could Lead To Job In Near Future

Terrence K
387 IN ThEiR Face Productions SEEKS Videographer, Director, Producer
Find Videographer Jobs in Brooklyn, New York
More in Brooklyn, New York
Want to be hired by Terrence?
Similar Profiles Nearby
Near Brooklyn, New York


Salah D
Light Tree Marketing provides Real Estate Agents & Teams with an Unmatched Tailored Level of Control over their brand.

Camilla M
Videographer/Video Editor with Knowledge of Motion Graphics

Charles B
I Need A Favor But Could Lead To Job In Near Future

Terrence K
387 IN ThEiR Face Productions SEEKS Videographer, Director, Producer