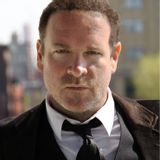 Michael D
Kick- Videographer/Producer/Editor Available Right Now!
Reasons to Hire Me
Award Winning Video Producer with several years experience.
Videographer in Austin, Texas
As a passionate Videographer/Editor, with an eye for detail, I have a wealth of experience telling compelling stories, creating beautifully composed, high quality, well executed productions that result in sales for the client. As a multi-faceted, script-writer, producer, director, shooter and editor, I have created numerous video content projects, including television series, video productions, corporate, promotional, educational and informational videos, as well as, nationally broadcast television commercials. I have created and produced several advertising and marketing campaigns, web, digital video and social media video content. My project management and development skills include planning and overseeing medium to large budgets, while juggling several projects at once while operating in a collaborative environment with little to no supervision. I am proficient with several computer applications and post-production platforms, including AVID, Final Cut Pro, and Adobe Creative Suite.
Share This Profile
Find Videographer in Austin, Texas