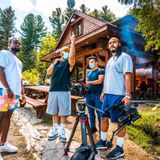 Thanh Liem N
My name is Liem and I am the producer at Metro Creative Productions. We can deliver the highest quality videos for you!
Reasons to Hire Me
Award-Winning Crew
Cinematic quality and affordable
Excellent communication with the client
Videographer in Montreal, Quebec
Based in Montreal, Metro Creative is an award-winning video production agency that offers cinematic quality services at a very affordable price. Having worked with renowned brands and artists such as Ray Ban, Lincoln and Mos Def, our team is able to produce memorable videos with minimal instructions. We have worked on projects that have been praised and recognized in the industry. For example, we won the Much Music Best Video of the Year award (the Canadian equivalent of the Grammy awards) in 2017 and were nominated for the Best video of the Year at the Juno Awards. Furthermore, we were shortlisted for the best short film/music video for the CBC Polaris prize in 2020. Our work has also been featured on the front page of CNN (online) and Al Jazeera. We also collaborate with the British Council and the British Embassy in Tunisia and its organization on a regular basis and have produced many videos for them for the past year and a half. Our crew members are very versatile and can travel long distances to deliver optimal results. Our clients were amazed by the results and kept coming back to us. We also help non-profit organizations achieve their highest goals. In 2018, we were also tasked with managing and producing videos for a big project funded by the Canadian government. We worked diligently under a lot of pressure and on a very tight deadline. This ultimately led to the project's success. We highly value projects that have a positive impact on society and we believe that we can do the same for you. For these reasons, we kindly urge you to consider us for your projects. It would be a pleasure for me to discuss this further with you. In the meantime, here are some examples of our work: 1- Demo reel (portfolio video) https://....be 2- Won the Much music Best video of the Year Award and was nominated for the best video of the year at the Juno's 2017 https://....be 3- Cinematic Mini Portraits https://....be https://....be https://....be https://....be 4- Ford TV ad https://....com 5- VU Optique Ad https://....com 6- Documentary filmed in Tunisia for the British Embassy and the British Council https://....be Thanh Liem Ngo Producer Metro Creative Productions 1458 rue Atateken, Montreal, Canada 514-815-...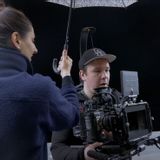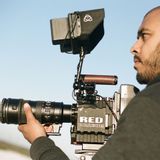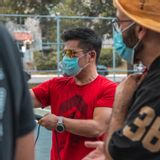 Share This Profile
Find Videographer in Montreal, Quebec