Videographer in Gaithersburg
Hello, my name is Jonathan Eau Claire. I have been filming, editing and self-producing my own videos since 2007. Today, I film fully in high definition with high quality tripods. My usual subjects include railroads and steam locomotives, a passion of mine since childhood. Today, I produce videos for two companies. One company, Dynamo Productions, produces videos online, while the company Yard Goat Images produces works to DVD. Over the years, I have branched out to film other subjects, such as conventions, short films and even animated stories. My expertise is here today for you, and I am more than willing to help you on your projects. Take care, and I look forward to speaking to you.
Videographer Details
| | |
| --- | --- |
| Email Address | Confirmed |
| Phone Number | 240-678-... |
| Provider Type | Individuals |
Notes
Notes made here will only be seen by you. If you want to message the owner of this listing
Recommendations for Jonathan E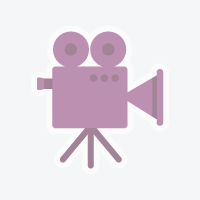 Steve M
Jonathan Eau Clair has demonstrated his skills as an excellent videographer while providing superb steam and diesel railroading footage for many of our Yard Goat Images DVD programs. Rail videography is subject to changing weather and lighting conditions, fast moving action, and last minute surprises. Jonathan's experience has taught him to be ready for just about anything while in the field. Since first meeting Jonathan many years ago, my respect for his talent, seriousness, and professionalism has grown. He is knowledgeable about the technical as well as the business side of of the industry. While Jonathan has been a contributor to many of our documentary programs, he was the primary or sole source for the "More Pennsylvania Steam Stories", "Steam on the Norfolk Southern", "The Arcade & Attica Railroad", "Western Maryland Steam Spectacular", and "Steam Into History - The First Year" DVDs. I look forward to my next project with Jonathan!
Jonathan E's Other Listings
More in Gaithersburg, Maryland
Looking for Videographers in Gaithersburg, MD?
Find available jobs in your city.
Featured Videographers near Gaithersburg, MD
×
Jonathan E Excellent Videographer, Editor and Producer Available Today