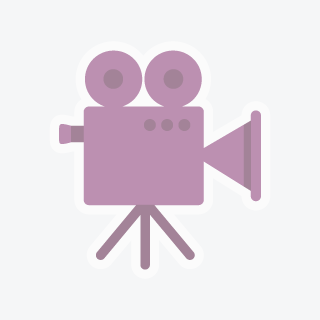 Dan R
Home movie from your pictures and videos
Bonney Lake, Washington
Last seen over a week ago
Pay negotiable
Want to connect with Dan?
Videographer in Bonney Lake, Washington
Why you would want a video and some possible uses for them:
You can use video slideshows for family vacations, family reunions, graduations, newborns, funerals, presents to family, friends or co-workers. Businesses can use them for presentations such as real estate marketing, front office TV's or tradeshows and much more. We do not own the rights to your video; you do, so start preserving your memories today with one of my custom videos.

What I do:
I make high quality HD video slideshows that use pictures, videos or combination of both from your collection of digital videos and pictures, and provide it to you in one of a dozen different formats.
You can add music in the background, different transitions between photos, effects, movie trailers, captions and more. I can provide music if you don't have your own, from my personal collection.
I DO NOT SHOOT VIDEO. My customer already has the video and pictures.
Click on the link below to see a sample of my last vacation, which includes 100 photos, 5 videos and is about 12 minutes long all shot from my cell phones, to get an idea of what is possible.
http://....ms

What you do:
Provide me with digital pictures, digital videos, mp3 or cd music (if you want specific music), and a USB flash drive for me to load your final product onto for you to transport them home (at least 4GB in size), OR I can provide one for $10. Please provide pictures and videos numbered, grouped by event or location so I can determine what order they go in for the show. Remember I don't know uncle Bob from uncle Pete.

Choose the option that fits your budget and needs:
1. A quick slideshow which includes up to 30 pictures with music for $30.
Just send me (or bring them with you) the photos and music, and I do the rest. No customizing. Video will include transitions from picture to picture, music in the background and photos only (no video), and this can often times be done while you wait (allow an hour).

2. This option is the same as the first but, you can add a header, trailer and up to 3 videos for $50
(videos not to exceed 5 minutes in total and I can edit them for duration), and may also be done while you wait
(allow at min. one hour).

3. This option has music, a header, trailer, and up to 40 pictures, up to 5 videos, OR 50 pictures and no video $80.
(video portion not to exceed 6 minutes in total and I can edit for time).

4. Deluxe option includes music, header, trailer, up to 90 pictures and up to 5 videos $110 phase 2.
(videos not exceeding 6 minutes in total and total video time with pictures not exceeding 15 minutes),
I will show you a preview before we begin phase 2 for review.
PHASE: 2 We then add effects, captions, modify transitions, and modify music to your liking all while we sit together and watch your movie come to life. This phase can be done quickly, or take a very long time depending on how detailed you want your video to be. This phase is charged strictly for time by the hour in ¼ hour increments at a rate of $40 per hour. BE VERY MINDFUL OF YOUR DECISIONS AS YOU WILL BE ON THE CLOCK, and rendering will take roughly 10-20 minutes by itself. I will be happy to spend as much time as you desire, or you can make it as short and easy peesy as you like it's your money.

5. We do whatever you want from start to finish. I can sit with you start to finish, if you desire. No limit to pictures, music, effects, videos etc. Absolutely nothing limiting you but the limit of cash in your wallet. There is conceivably no length in time to duration of the show, but it does have to fit on your thumb drive, blue ray etc. This option is a flat hourly rate $50hr (billed in ¼hr increments) and you should expect a bill of at least $200-300 and could easily become more depending on how wild you want to get.
THIS OPTION MAY REQUIRE MULTIPLE APT's

Some things to consider when making your custom memories
1. Provide quality pictures and video. IF your picture is terrible your show will be as well.
2. Plan a little and save a lot. Number your photos or name them by group before arriving.
3. Make sure you don't forget your flash drive.
4. Backup what I give you so you don't lose it…….on the day you get it.
5. Additional formats can be provided such as low resolution options, options without music for posting online etc. Each rendering is an additional $1 per min. of video
6. For ideal video quality shoot with 12mp or higher. Any digital camera will work, but higher is better.
7. I ONLY ACCEPT CASH. NO Credit/Debit, PayPal, or checks
---
Similar Profiles Nearby
Near Bonney Lake, Washington

Marvin W
Video Production That Captures Your Vision

Alex C
Video & Photo Services

John T
Cinema grade Videographer

David P
Videography Services + Editing (4K,HD)

Dariel C
Professional Grad Videographer/Editing
Find Videographers in Bonney Lake, Washington
More in Bonney Lake, Washington
Want to connect with Dan?
Similar Profiles Nearby
Near Bonney Lake, Washington

Marvin W
Video Production That Captures Your Vision

Alex C
Video & Photo Services

John T
Cinema grade Videographer

David P
Videography Services + Editing (4K,HD)

Dariel C
Professional Grad Videographer/Editing