Videographer in San Antonio
I am a videographer/ cinematographer/ photographer who loves to travel and shoot. I shoot wedding video, small shorts, features and commercials. I stay away from commercial feeling videos and focus more on the feel the client wants to provide their customers with.
Videographer Details
Email Address

Confirmed

Phone Number
210-845-...

Confirmed

Years of Experience
7
Provider Type
Individuals
Notes
Notes made here will only be seen by you. If you want to message the owner of this listing
Recommendations for Rick M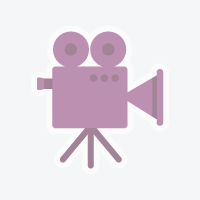 Cedric S
Rick M. is a visionary videographer. He has a fantastic eye which captures a moment perfectly. I met Rick on an indie film project where he was assisting the cinematography department. He showed me samples of his videos and he has been my Director of Photography ever since. Over the past five years, he has brought incredible imagery to our independent films. He has an attention to detail and is excellent in adding subtle visual touches to a scene.
Rick M's Other Listings
More in San Antonio, Texas
Looking for Videographers in San Antonio, TX?
Find available jobs in your city.
Featured Videographers near San Antonio, TX
×
Rick M I can edit most things but I cant edit ugly.