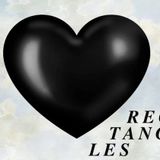 Miranda F
A streaming docu-style series that is making a family out of thin air.
Videographer Job in Queens, New York
Welcoming bids! Looking for: NY-based reality tv-style film crew for an independent web series called Kin Makers. Production: Sept 8-12 in NY. 8-10* strangers (cast members / Kin Makers family members) who are seeking kin will be living in a house to see if they can become a family. They will explore alternative forms of family and kin making with the guidance of a licensed psychologist/host. *Final cast selection is currently being determined with a team of family/relationship experts (based on the cast interviews that have been filmed and other submission materials). More about the concept: google...../view/kinmakers Goal Deliverables: by October 5: Teaser and pilot for YouTube that can be used to apply for grant funding for future iterations or episodes or to pitch to networks. Ideally, the videographer/DP will compile their preferred NY-based camera crew and editor(s) and start pre pro now so that we can loop them in on story development. In addition to some mainstream reality TV vernacular scenes that will help normalize a non normative concept (testimonials, OTF and unstructured time that the family members will spend getting to know one another), a movement instructor will lead the "family members" in a choreography where they will create a family tableau. The series is a research site that could inform future digital services that connect people who want long term potentially cohabitating family; may be asexual, polyamorous, nonnatal, or have desires for family beyond the couple or the nuclear but who don't know where to find it. Although the Kin Makers project may result in platonic and romantic bonds and beyond, the focus is not sex or coupling and the cast/"family members" are not contestants. I am a graduate student in the Rutgers Visual Arts MFA program and I will also be showing this piece for my thesis in October. The topic of alternative forms of kin making is a topic near and dear to my heart that I have been researching during my fellowship. I am self producing this project so the budget is low but I'd love to connect with you if you or someone who you think might be interested would like to bid on the project.
Share This Profile
Find Videographer Jobs in Queens, New York
More jobs in Queens, New York