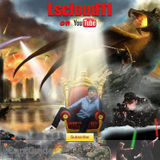 Lakota C
I Need Actors, editors, foley artists, videographers, etc for Youtube videos
Virginia Beach, Virginia
Last seen over a week ago
Videographer Job in Virginia Beach, Virginia
Would you like to help out with youtube videos for my channel lscloud11?
I need
Actors
Camera operators
Costume designers
Writers/Creative input
Makeup artists
Editors
Special effects helpers
Foley artists
Musicians
And more!

I'm going to be making comedies, parodies, and a variety of non-comedic videos such as Drama, Horror, Thriller, Action, Sci Fi, Fantasy, Romance and Romantic Comedy, and others as well.

Hello, my name is Lakota Cloud.
I interned as PA on a tv show recently called Dystopia. I'm getting ready to help on a 48 hour film project.
For the past 2 and a half years I have been planning on creating youtube videos. I have been saving up to buy different equipment like cameras, mics, costumes, green screen, video editing software, audio packs, sound effects, music, props, and more. I have been studying how to edit, direct, and write my videos for those 2 and a half years as well. My channel will be different from many other's because my channel is going to have many different types of videos. Like comedies (different types, observational, parodies, sketch, stand up type, dark humor, etc) dramas, action videos, romantic and romantic comedy, horror, sci fi, fantasy, and more. I want anyone to be able to come to my channel, and no matter what they are like, to be able to find something they like on my channel. As of right now I have over 100 comedy ideas with more coming to me every day. I have a small crew of people now, we have been recording a few videos (they aren't published yet) I have many video series' ideas that I would like to make as well. I have over 40 non comedy ideas as of right now with more coming to me all of the time. Like I said earlier in the posting, I need people to help with ideas, what I mean is I'd like people to give creative input about my ideas, help me come up with new ideas, as well as come up with some on their own if they'd like. If you are at all interested please feel free to call, text, or email me. I have everything I need to begin all I need now is more people to help me create them. Right now, I mainly need actors and camera operators. I can use help of all ages and races, the wider range of each of those I have, the better.
I do not have any videos on my channel yet, the ones that have been filmed are being edited right now, I am waiting until I have 25 videos to post. We just filmed out 9th this past Sunday. If you have any questions about what kind of equipment I have or if you would like me to send you some of my video ideas, so you can get a sense of what they will be like, please feel free to contact me about that as well.
---
Similar Profiles Nearby
Near Virginia Beach, Virginia

Lakota C
I Need Actors, editors, foley artists, videographers, etc for Youtube videos
Find Videographer Jobs in Virginia Beach, Virginia
More in Virginia Beach, Virginia
Similar Profiles Nearby
Near Virginia Beach, Virginia

Lakota C
I Need Actors, editors, foley artists, videographers, etc for Youtube videos