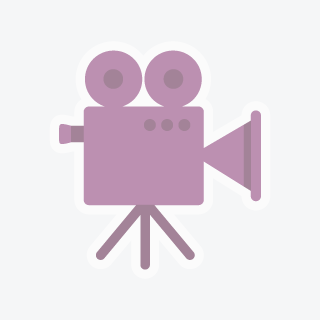 Travis E
Nude amateur female needed for tickling fetish video
Hayward, California
Pay negotiable
Want to connect with Travis?
Videographer in Hayward, California
I am looking for a young amateur female model, between the ages of 18 and 25, for a tickle fetish video shoot. The shoot will last between 3 to 4 hours. This shoot will not only have tickling, but will also have bondage. You will be tied up with ropes, tape, and padded fabric cuffs. You must be comfortable enough to be tied and restrained for a few hours. You must also be flexible enough to tolerate the bondage for 15 to 20 minutes at a time. An example of the ties you will be in are spread eagle on a bed (You will look like an X), and hogtied. The shoot will be very simple. One more thing that must be clearly understood is that since this is a fetish shoot, nudity is a requirement. Ideally, you will be fully nude for most of filming, and you must be completely comfortable in being filmed, tied, and tickled while nude. I say ideally because if special requests are made, panties or bikini bottoms may be kept on. No other clothing will be allowed. Also, there is NO sex or any kind of activities similar in this shoot. This is strictly bondage and tickling with nudity. If you are hoping for a vibrator or any other kind of stimulation as part of the shoot, please look elsewhere.

Models MUST be genuinely ticklish. I cannot stress this enough. This is a modeling opportunity, not an acting one. So, with that being said, a short, 2 - 3 minute tickle test will be done before any filming is done. A simple test just to test common tickle spots, such as feet, legs, sides, armpits, etc.

Now I can go over a few final points that you should consider.

*** If you must travel to get to the shoot, you will be compensated with any money needed to get you both to the shoot and back home from it.

*** Food and drinks will be provided for you, all you will need to bring is yourself.

*** I would be doing the tying and tickling myself, but if you too uncomfortable being tickled is such a manner by a male, I have a female partner that can do the tickling instead, or you may also bring a friend with you to tickle you.

*** All of your personal expenses (i.e. travel) will be discussed ahead of time, funds will be acquired on my part, and payment for your shoot will be in cash and on site before the filming begins.

*** You MAY bring up to 3 friends with you for support as well as security. I am no fool. Meeting some on the internet is a dangerous game. But this is a legitimate offer and if bringing bodyguards along with you for your safety is better for you, I greatly encourage it.

*** Opportunity pays $4,000


Well, that's all I have for you at this moment, if you have any questions at all, please feel free to ask me. Any questions you may have are NOT an obligation to accept the offer. My cell phone number is posted in this ad, but it will be must easier to text me that to call, seeing as how I am at work most days. You questions will get get answered much faster. And as always, you can just reply to this ad and label your reply "Questions."

I greatly look forward to working with you.
---
Similar Profiles Nearby
Near Hayward, California

Lilit B
Young and passionate creator with 5+ years of experience. I do everything from story-boarding to editing.

Charles B
Reelality Video: Real people, real stories

Ahmad S
I am living in Sacramento north highlands and my name is Ahmad

Angel S
Understanding and fulfilling my client's needs is the most important part of my job

Chris T
Aerial Photographer/Videographer
Find Videographers in Hayward, California
More in Hayward, California
Want to connect with Travis?
Similar Profiles Nearby
Near Hayward, California

Lilit B
Young and passionate creator with 5+ years of experience. I do everything from story-boarding to editing.

Charles B
Reelality Video: Real people, real stories

Ahmad S
I am living in Sacramento north highlands and my name is Ahmad

Angel S
Understanding and fulfilling my client's needs is the most important part of my job

Chris T
Aerial Photographer/Videographer