Videographer in Folsom
We are a Sacramento County based real estate video and photography team dedicated to increasing realtor showings and maximizing the exposure of MLS listings. Whether it be aerial drone video/photography and/or ground video to website development or print, our team will take your marketing efforts to new heights. Air Dronez 4 Hire is the most reliable real estate property and interior video & photography service available in Sacramento County and surrounding areas. Professional photos and striking video will enhance your professional image, sell more properties and attract more clients. We work with many of the Sacramento's top selling real estate agents and home builders, and we have the experience and talent to deliver the results you need. We have been flying Drones professionally since 2014 while adding an aerial photo and video to our arsenal when the FAA release the new Part 107 Regulations. Our clients are Real Estate Agents, Architects, Builders, Contractors, Interior Designers, Stagers and pretty much anyone whose business is related to buildings and interiors. Our clients trust us to see the world through their eyes, to exhibit the uniqueness of each space, and shed as far away from mediocrity as possible. AIRDRONEZ4HIRE IS YOUR BEST CHOICE FOR DRONE AERIAL VIDEOGRAPHY PHOTOGRAPHY COVERING THE SURROUNDING AREAS SUCH AS SACRAMENTO ROSEVILLE AND FOLSOM Visit Us at:
Videographer Details
Email Address

Confirmed

Phone Number
916-473-...

Confirmed

Zip Code
95630
Years of Experience
3
Provider Type
Agencies/Companies
Agencies/Companies
Yes

Notes
Notes made here will only be seen by you. If you want to message the owner of this listing
Recommendations for Trevor H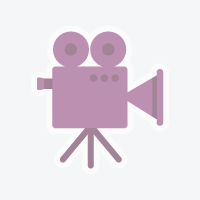 HobbyTown U
Trevor is a very knowledgeable when it comes to Aerial photography. He produces great quality videos and awesome shots guaranteed to show the best of your listing. Wouldn't go with anyone else in my opinion.
More in Folsom, California
Looking for Videographers in Folsom, CA?
Find available jobs in your city.
Featured Videographers near Folsom, CA
×
Trevor H Your Real Estate Video Specialist