Videographer in Winder
I am a indie filmmaker that uses my unique story-telling style to make each video project unique to it's own needs/message. I believe in letting a video's message move what style it requires for it's footage plus editing style. I am not a mere copycat videographer that does exactly as all the others are doing online. I take projects seriously as if they are personal to me and need heart put into them. It is not just a job to me but a passion to help convey other's stories, brands, and/or messages.
Notes
Notes made here will only be seen by you. If you want to message the owner of this listing
Recommendations for Mark D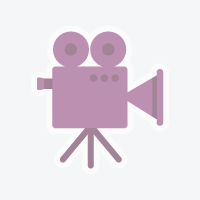 Frank E
I've known Mark for almost three years, I've had the pleasure of producing two films in which Mark directed. Mark is not only dedicated to his directing, but is also passionate about his work. He is also a talented storyteller & scriptwriter. With Mark you will not only have a great guy to work with, but someone who gives 100% to his craft.
More in Winder, Georgia
Looking for Videographers in Winder, GA?
Find available jobs in your city.
Featured Videographers near Winder, GA
×
Mark D Story-teller-style, film-based Videographer/Photographer for all your visual needs.