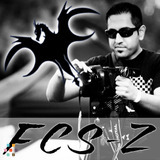 Abis A
Ultimate Videography & Editing
Los Angeles, California
Last seen over a week ago
Want to connect with Abis?
Videographer in Los Angeles, California
► WHAT I DO ◄ I'm a freelance videographer specializing in video coverage for events, music videos, promotional content for brands & organizations & talent, behind the scenes coverage and video editing of ALL kinds. I'm a visual storyteller, and I love what I do. ■ REELS ■ :: Production & Editing Reel:: http://....com :: Fashion Reel:: http://....com ■ WEBSITE ■ http://....com ■ VIDEO PORTFOLIOS ■ http://....com http://....com My experience in the past 6 years includes these video types: - Entertainment & NightLife - Fashion - Corporate & Commercial - Weddings & Special Occasions - Education - Product/Business/Brand Marketing - Music -------------------------------------- :: MUSIC VIDEOS :: ▲ I provide affordable music video productions for local up & coming artists from all music genres. I am able to work within your budget and that will determine how elaborate the production will be. This includes the following things: -- Number of Locations -- Amount of hours spent on location/s -- Multiple day vs single day shooting -- Travel -- Complexity of editing ○ Here are a few examples of music videos produced with this system I've set up: ZIMRI - "REM" (Pop) **Shot at various LA locations including Santa Monica Pier http://....com George Miguel - "I'm Back" (Country) **Full day in San Diego area at various beaches http://....com Shane Savy - "Chill Mode" (Rap) **All shot at Balboa Beach in Newport within 3 hours http://....com : Acoustic Covers Destiny's Child - Say My Name [Bricia & Acacia Cover] https://....com Rachael Starr - "To Forever" [Joni Llamedo Cover] http://....com I DO NOT have studio access at the moment so all shoots must be on location with no need for green/blue screen or an infinite white background. If a studio is provided then we can move forward. If the music video has already been shot, then I can definitely be your editor! This includes footage from all kinds of cameras including DSLR, HDV & RED :: FASHION :: ▲ I HAVE 4 YEARS OF EXPERIENCE IN THE FASHION INDUSTRY ▼ My fashion reel represents the best of my work with various brands in SoCal http://....com I produce fashion videos to promote up & coming brands by showcasing their outfits, accessories & the lifestyle. This includes high fashion, beauty treatment in post production, full lighting setups and on location shoots at Fashion Shows, High Production Photo Shoots & Lifestyle Events. I always strive to create the most edgy & exciting fashion videos by incorporating live event footage, interviews, music & acting. These collaborations feature established Models & SuperModels with massive followings on social media, and have reached mainstream credibility by working with Maxim, Playboy, Victoria Secret, TV & Film. With Instagram being such a popular form of social media for models and designers, it's a great way to show off 15 second video clips from photo shoots and even mini look-books that I can put together as part of my editing package. Story-driven fashion lookbooks, important causes and tutorials/DIY are also fair game! ~ EXAMPLES ~ Bombshell Sportswear | Behind The Scenes [Luxury sportswear company featuring super models] http://....com Sample Product Video for Website Product Page http://....com International Salon & Spa Expo [Hair & makeup trade show in Long Beach] http://....com Bonnie-Jill Laflin Presents Hounds & Heroes [Former Dallas Cowboys cheerleader promoting her charity with a fashion product] https://....com 420 Collection [Video lookbook featuring the latest ganja-themed apparel] http://....com Tianna Gregory Calendar Photo Shoot [Featuring a professional model/host with 13 different looks, she has 1 million followers on Instagram] http://....com ○ Fashion lifestyle promos for multiple apparel companies, featuring dance performances & music festivals Let's Blaze | Fire POI http://....be ○ DIY/Tutorial Videos How to Wear your Seamless Mask Bandana http://....com How to wrap your Wraparound Halter Top http://....com :: COMPANY BRANDING | BRAND AWARENESS | PRODUCT MARKETING | GENERAL PROMOTION :: To all up and coming entreprenuers out there, small business owners, inventors and anyone wanting video exposure for their business, I have done a great deal of video marketing projects for different product campaigns and company branding projects. When people go to the company website and the first thing they see is an engaging and exciting video that shows potential clients what you're all about, it takes someone like me to produce it and make it happen. The combination of candid everyday footage of employees, product demonstration, testimonials & interviews, genuine reactions and interactions from people on location and effective call to action with text all encompass what it takes to successfully promote yourself! And if your company has an Instagram profile, that is another great way to reach your audience with 15 second clips showing off what you do and why you're awesome ~ EXAMPLES ~ ○ LendFoundry Commercial | Corporate website video for a marketplace lending company http://....com ○ The eLite Element V2 | Product video including demonstration and full overview http://....com ○ Electric Styles | Rocking Light Up Clothing in Downtown LA [Company commercial for night life fashion] http://....com ○ White Rabbit Group Presents Havoc Thursdays | Yost Theater [Promotional video for nightclub event company] https://....com :: WEDDINGS | SPECIAL OCCASIONS :: My passion for wedding films and other special occasions videos stems from a combination of different passions. These passions include live events, joyous occasions and storytelling through video. These events offer all of this, so each one I shoot is fulfilling every time and this influences the quality of my work. In addition to this is the ability to capture genuine moments that will be eternalized, so people will look back on these moments years from now with a smile. After covering over 3 dozen weddings these past few years, I understand the dynamics and always get in touch with the coordinators,DJ's, bride & groom to ensure the best shot at the best time! Depending on which package you select [BASIC, DELUXE, ULTIMATE, SUPERSTAR], I offer the following ○ Engagement video session before the wedding to tell your story before the big day ○ Full video coverage that includes bridal/groom prep all the way to the open dance floor party and grand exit ○ DVD AND BLU-RAY copies with customized menus, music & disc/case labels ○ HighLight film that is included on disc uploaded on youtube/vimeo to share with family & friends! ○ Raw footage from the event personalized slideshows with your wedding photos ○ Here are a few wedding highlight films to show you how I told these couples' stories ♥ Colleen Chris http://....com ♥ Tarah EJ http://....com ♥ Aloha & Nick https://....com ♥ Courtney Jo Tyler http://....com :: Entertainment & NightLife :: ~ EXAMPLES ~ If you're an artist, band or performer looking to show the world your awesomeness then you definitely need a video recap for your next event or a promo to hype everyone up! ○ Promo for an 80's rock cover band - used to get them more gigs showing a hyped crowd and their energy/presence http://....com ○ Live performance reel for an up & coming R&B Artist - Footage taken from 3 different shows I covered http://....com I've been the official Producer for several Electronic Dance Event Videos & live concerts. Whether it's the EDM scene, rock scene, or hip-hop scene, I've been there... (both for well known nightclubs & big music festivals) Dancefestopia 2013 [featuring Wiz Khalifa, Porter Robinson, Mac Miller, GRiZ, & Gramatik] http://....com Wiz Khalifa LIVE http://....com LED's OMFG NYE 2013 [featuring Calvin Harris, Hardwell, Zedd, Dillon Francis & LaidBack Luke] http://....com Hollywood's BIGGEST College Event | Club Avalon http://....com Battle for VANS Warped Tour Finals @ House of Blues Anaheim http://....com Kurupt's Mix Tape Release Party @ Industry Theatre in Lancaster http://....com -------------------------------------- ► WHAT OTHER KIND OF EVENTS & VIDEO SERVICES? ◄ First and foremost, ANY LIVE EVENT IS FAIR GAME :: BIRTHDAY PARTIES ○ Denise's 18th Birthday/Farewell party https://....com :: SEMINARS ○ DEFY AGING SOLUTIONS SEMINAR http://....com :: FULL CONCERTS ○ The Perks | Anaheim Music Hall http://....com :: KICKSTARTERS ○ Dolce Aqua Kickstarter | Swimsuit brand looking to raise money to help launch their debut collection http://....com :: INTERVIEWS ○ Ask Me Anything with Lady Casa http://....com :: DANCE PERFORMANCES/DANCE CHOREOGRAPHED MUSIC VIDEOS ○ CJ Marie | Trend Setter [Shot at the Batcave in Bronson Canyon, Hollywood] http://....com ○ Venyci Yefriadi | Get Right [Shot in Hollywood, Venice Beach & Santa Monica. Explores 3 dance genres & 4 looks] http://....com ○ Amber Mist | Belly Dancing [Shot at Bronson Canyon in Los Angeles, near the Hollywood sign] http://....com ○ Jayfunk | FingerTutting [Established dancer sponsored by FILA and has done commercials with McDonalds] http://....com ► VIDEO EDITING PROJECTS ◄ My video editing services cover all genres of video. If you have the footage, I can definitely tell your story and create a compelling final product for your client and audience. Whether it's a wedding someone else shot, a corporate promotional video with various audio sources and camera angles, or music video footage that needs a creative eye, I can make it happen. ► HOW WILL YOU RECEIVE THE FINAL PRODUCT? ◄ :: RAW FOOTAGE :: If you wish to receive footage on the day of the event and don't want any editing, I can transfer all the footage on the spot if you have an external hard drive - If you choose to receive RAW footage at a different time, we can use Dropbox (http://....com) to transfer large amounts of footage efficiently (Dropbox is a simple web storage service where you can send and receive files of all sizes) :: WEB-READY VIDEO FILE :: -- YOUTUBE INSTAGRAM -- I can send you the final video file/s via Dropbox This video file will be fully optimized for HD and non HD playback for maximum quality All you need to do is upload it! For Instagram, all you need to do is install the Dropbox App onto your phone and post the optimized video - For works in progress I can send video files or upload rough cuts of videos onto Youtube for quick viewing - it's remote collaboration :: PROFESSIONAL QUALITY DVD or BLU-RAY :: Fully customized DVD or Blu-Ray disc that will work on all computers and DVD/Blu-Ray Players - Includes traditional players, game consoles, Mac & PC laptops and Desktops I can easily ship these directly to you or we can meet up in person if it's convenient -------------------------------------- ► WHY ME? ◄ Contact me if you want a passionate and creative film maker to add a unique touch to your video through innovative editing and camera techniques, because the best thing about what I do is that I CAN MAKE ANYTHING LOOK EXCITING AND GET THE AUDIENCE TO LOVE IT! ► EQUIPMENT ◄ I shoot with top of the line equipment that shoot in full HD 1080P going up to 4K! My gear can handle the darkest of night and brightest of day and depending on which rig and lens I use, I can achieve any kind of shot -close up & extreme close up (B-roll, products) -zooming (dramatic effect, suspense, sense of space) -medium (interviews, speeches) -wide (venue shots, large crowd shots, landscapes) -walking - running - sliding I also have great audio gear!! -Live HD recording for events and interviews -Advanced audio leveling for loud & quiet events -Speeches, interviews & presentations -ClipON mic used for wedding vows & seminars External lighting for low light conditions: -Full lighting kit for any kind of shoot I master all audio for optimum quality and I can shoot continuously for up to 10 hours because of extended battery life, backup batteries and memory cards! I also do color correction, effects coloring and remove noise from any sort of video footage to ensure the best quality results! -------------------------------------- ► CONTACT ◄ You can reply to the ad, email me directly or just call :) ...@gmail.com 714-292-... For more social links and website: http://....com http://....com http://....com http://....com http://....com -------------------------------------- $$ ► PRICES ◄ $$ Rate: $75-$100/hour for onsite shooting, flat rates negotiated for editing (Generally $400-600 for promotional 1-3 minute videos) and product packages (DVD/Blu-Ray/RAW Footage/Instagram Videos). -------------------------------------- ► INTERACTION ◄ I can meet at any coffee shop to talk details or all business can be done remotely (over phone/email/skype) I accept Paypal, Venmo & Chase Quickpay! Creating new-age media is about so much more than just turning on the camera, making a few edits and tossing it up on Instagram. Your content should be an extension of you, your brand and everything it represents. It's not about one party selling a product to another, it's about uniting the two at a deeper level. It's sharing passion, telling a story and bringing emotions to life. It's true - Incredible content has the ability to organically find new customers. - Abis
---
Similar Profiles Nearby
Near Los Angeles, California

Victoria F
Videographer and Editor, 4k Cameras, all top-of-the-line equipment

Wyatt M
Talented Filmmaker

Jason M
California writer, director, editor

Darren P
Creative visual artist with years of experience!

Dakoda S
I'm a freelance camera operator and editor based in Orange County
Find Videographers in Los Angeles, California
More in Los Angeles, California
Want to connect with Abis?
Similar Profiles Nearby
Near Los Angeles, California

Victoria F
Videographer and Editor, 4k Cameras, all top-of-the-line equipment

Wyatt M
Talented Filmmaker

Jason M
California writer, director, editor

Darren P
Creative visual artist with years of experience!

Dakoda S
I'm a freelance camera operator and editor based in Orange County