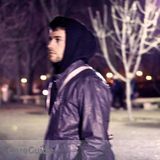 David F
We live to tell stories!
Herculaneum, Missouri
Want to connect with David?
Videographer in Herculaneum, Missouri
We live to tell stories. I was born and raised in St. Louis, Missouri. My father had passed when I was very young so my mother raised my brother and I on her own. I didn't know it then but she gave a lot to provide for us until she died when I was 16. After she died and being so young it was hard to cope with the gravity of the situation. Where would my brother and I go? What would happen to us now? Is college even an option anymore? Just a few of the questions swirling through my confused mind. A friend of mine that I looked up to a lot, a mentor of sorts took me to the movies to get my mind off things. We went to see the film my mother wanted to go to but never had the chance. I remember that night vividly and every detail of that film. I left that theater and I completely forgot that my mother had just passed. For those few hours I was so captivated, so involved. That was the moment that everything changed. I got a membership shortly after to a Family Video. It's sort of like a Blockbuster but still in business. In addition to new releases, they had a section for a 50 cent rentals that were all old films. I swear it over the course of the next 2 years I must have watched over 5,000 films. I learned about directors and actors. It was the first time I saw Goodfellas, Raging Bull, On the Waterfront, The Deer Hunter, and many others. I joined the United States Army when I was 18. I served for 6 years in Fort Drum, NY. Where I met a new soldier in my platoon who wanted to be a film director. I found someone to share these gems with. Eventually, it came time for him to direct his first film. He asked me to act in it and I laughed in his face. I wasn't an actor I was a soldier. He eventually talked me into it and I've been doing it ever since. Fast-forward 8 years I've founded my own boutique production company. I've worked in Television and Film from Hollywood to New York City. I'm writing, directing, producing, and acting. I'm doing what I love and I love doing it. I see the world through a camera lens. I owe everything in my life to film and I will continue to give it everything until I have no life left.
---
Similar Profiles Nearby
Near Herculaneum, Missouri

Ryan W
Talented freelance videographer/photographer


Dan D
3D Man Aerial Photography using R/C Drones

Mike J
Experienced wildlife, outdoor, underwater videographer/DP
Find Videographers in Herculaneum, Missouri
More in Herculaneum, Missouri
Want to connect with David?
Similar Profiles Nearby
Near Herculaneum, Missouri

Ryan W
Talented freelance videographer/photographer


Dan D
3D Man Aerial Photography using R/C Drones

Mike J
Experienced wildlife, outdoor, underwater videographer/DP