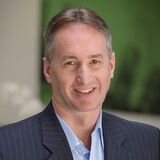 Thomas K
I'm the "Go-To" guy for anything video related!
Reasons to Hire Me
Experienced Wedding and Event Videographer
14 Years of Corporate Video Experience
I'm also an editor so I know how to shoot for post.
Videographer in Suwanee, Georgia
Videography: Corporate, Advertising, Social Media, Weddings & Live Events Editing: Full Adobe Suite
Recommendations
Todd Gladis
I can't say enough about the expertise and professionalism of Tom Knutson. Tom has a CAN DO attitude for one, and two, understands all aspects of video production from end to end. He created a corporate news show from nothing, built the studio, ran the equipment, filmed, edited the product and coached the talent. I highly recommend him for any project or employment in the field of video production.
Michael Jansta
Tom is fantastic. For over 10 years led the production team of the marketing department I led and created all video product for a large DR advertising company. Tom kept us up to date as platforms modernized (remember Media 100 anyone??) and technology allowed video production to be thought up, created and out the door much much more efficiently. Tom is very creative and organized, two characteristics that are very infrequently found together in this business. Add to that the fact that he is dependable and puts out top quality video. He and his team did everything from web animation, animation video, live event footage, TV and radio spots, Long-form video content and tons of DR full infomercials. He really can do it all. One of the coolest things about Tom is that he has all of those skills himself and can lead a team of editors as well. I'd hire him again in a second and I recommend you do as well.
Share This Profile
Find Videographer in Suwanee, Georgia