Videographer in Fort Valley
Welcome To ShadowCast Productions and Talent Studios! We are a multi-arts production studio located in Fort Valley, Georgia. We make luxury quality productions a realistic option for everyone without the luxury price tag! At ShadowCast Studios, we look to unite the creative and artistic community. Our goal is to join producers and creators of all artistic styles and mediums, thereby creating a unified cooperative network of like-minded individuals. Our primary services are videography, photography, and music production. However, we do not limit ourselves to any one form of production because art should never be restricted. We occasionally branch out into other forms of production such as graphic design. You want your project done right. Maybe you feel like you can't work it into your budget and still get expert quality results. Those days are over. ShadowCast Studios can make it happen and make it happen RIGHT, all while working within your budget. Cast your Shadow in the best light possible with ShadowCast Studios! Check out some of our work in our portfolio to see the quality results we can provide for you. ShadowCast Portfolio URL:

Feel free to contact us at any time with any questions or interest in our services you may have. We will get back with you at the first available chance. We look forward to taking on your project!
Videographer Details
Email Address

Confirmed

Phone Number
478-297-...

Confirmed

Zip Code
31030
Years of Experience
2
Provider Type
Agencies/Companies
Agencies/Companies
Yes

Notes
Notes made here will only be seen by you. If you want to message the owner of this listing
Recommendations for ShadowCast S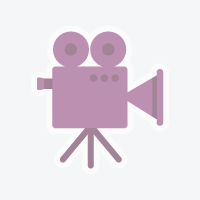 Robert D
Shadowcast production has helped me a lot they are very easy to work with and they are very hard workers. I have been acting with them and there films and they have the best shots I've seen thus far.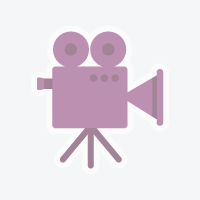 William A
ShadowCast Productions is friendly, informative, and hardworking company that delivers a beautiful product, awesome shots that really enhance the look you are aiming for and great editing services. They listen to you and the want to make YOUR project. They don't make your project the way they want it. They work closely with you every step of the way to make it the way that you want it to be because it is YOUR vision. Whatever you need them to do, whenever you need it done, Shadow Cast Productions and Talent will deliver affordably on it with great quality service, in a professional and timely manner with excellent customer service. As a filmmaker I HIGHLY recommend their services for your video, photo, short, event, or movie project!
More in Fort Valley, Georgia
Looking for Videographers in Fort Valley, GA?
Find available jobs in your city.
Featured Videographers near Fort Valley, GA
×
ShadowCast S Expert production services - Luxury quality results, without the luxury price!